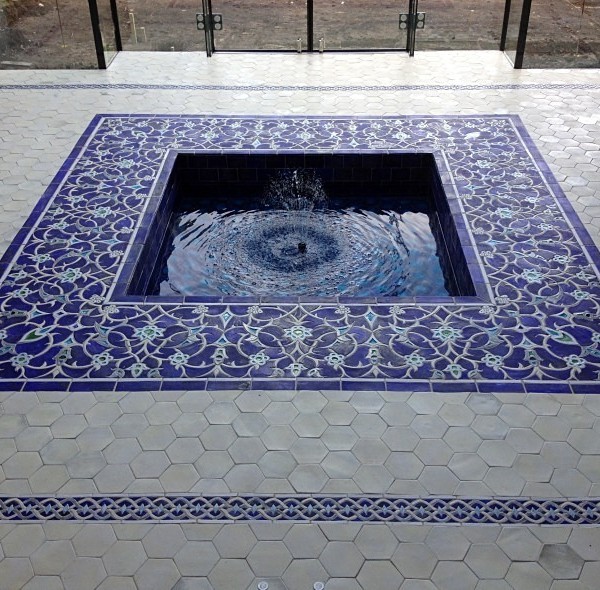 Boris Aldridge Commissions
Boris creates exquisite Islamic inspired tiles using the plaster press technique where the wet clay is rolled onto the carved plaster before being cut to size and left to dry.
All of the tiles are hand made and hand glazed at Smoke and Fire's Suffolk workshop and are designed to fit into their environment both harmoniously and spiritually. Please call Boris at Smoke and Fire to find out more.
Previous commissions have included tiled fountains and mirrors. See more about Boris Aldridge